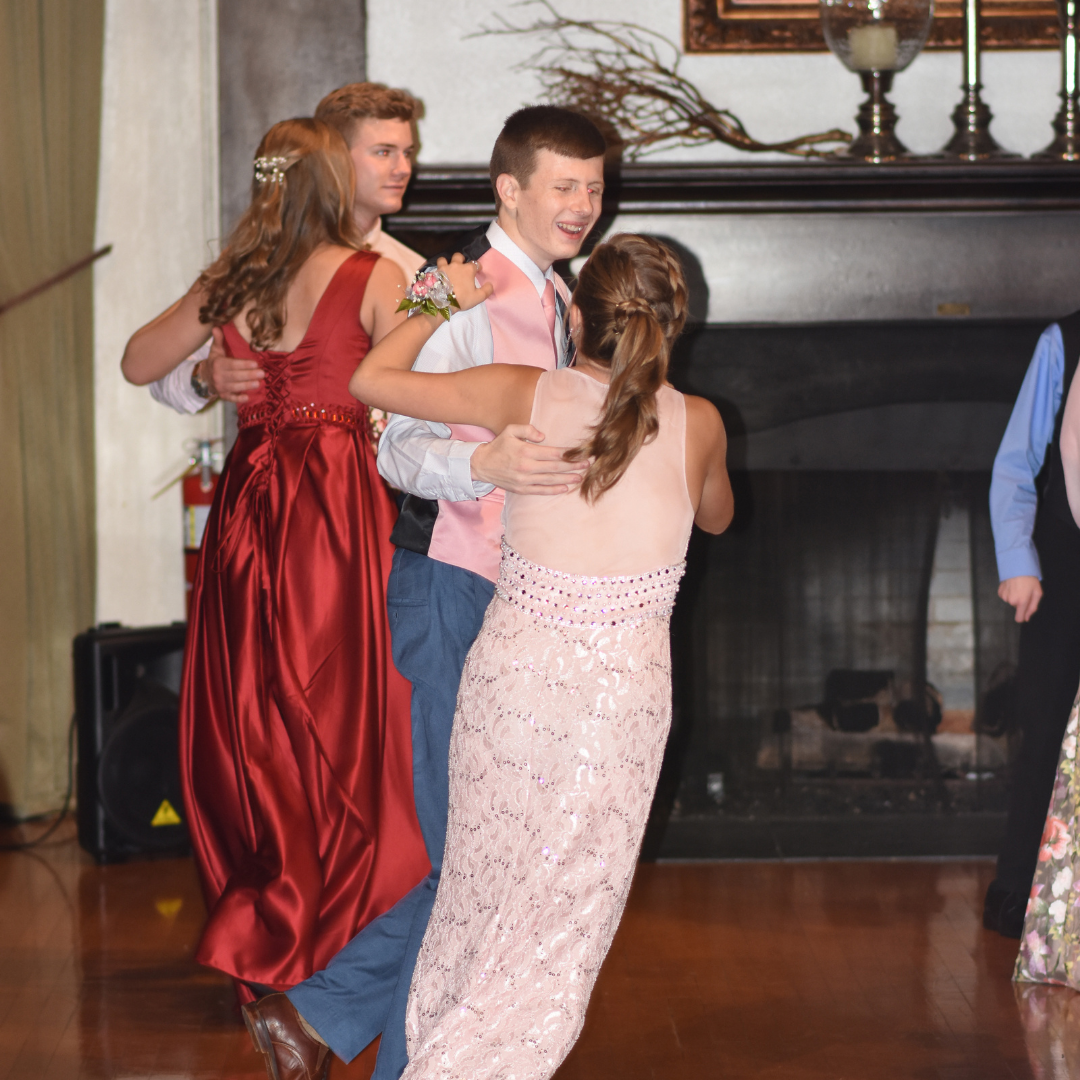 Every spring, Dominion Academy under classmen and their families sponsor the annual Senior Graduation Ball. The ball consists of an elegant formal dinner, student speeches written and delivered on behalf of each senior, a slideshow honoring senior students, and, ballroom dancing. Students and some parents and staff take ballroom dancing lessons in the weeks leading up to the ball. All students use their given 'dance cards' or assigned partners so that all the students may participate and dance with as many of their fellow students as possible. This spring event is a marvelous capstone honoring graduating seniors.
WHAT OUR STUDENTS THINK
I love the classiness of it. I personally love the fact that we have ballroom dancing with dance cards. When I tell other people about my school's "prom", they are always so impressed by that. I like it because it gives everyone a chance to dance with more than one person. You don't have to worry about not having a partner because you are not "popular." Everyone should have an equal opportunity to dance with others. I also love how personal it is, especially for the seniors. The fact that younger classmates give speeches about each individual is so special and encouraging. At least, I felt so encouraged by mine this year! Just in general, the DA ball allows me to feel safe. I can be myself and dance with anyone and everyone on my dance card. Most importantly, I know I can go to this ball and have a good time while still behaving appropriately. I feel like I'm in a safe environment.
Meredith Oxley, Former DA Student.
"Our ball is special because its not clique-y. We all get to be crazy around each other and everyone wants to dance with each other. We're like a big (strange) family."
Lydia Mathis, Former DA Student